Zadig & Voltaire not for sale
May 24 - Fast-growing French fashion brand Zadig & Voltaire is being approached regularly by would-be private equity buyers but the door remains closed as the company makes enough cash to finance its expansion, its founder said.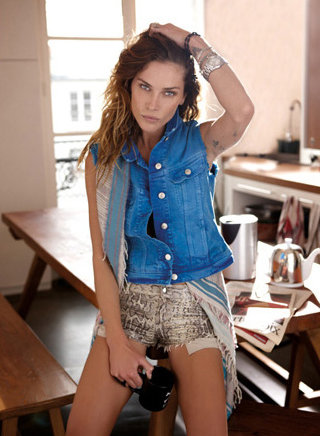 Zadig & Voltaire
Zadig & Voltaire, created 15 years ago, hopes to open as many as 30 boutiques this year in cities such as Rome and New York, buy concessions at U.S. department stores Nordstrom and Bloomingdales and enter China with two flagship stores.
"The idea is to become a global brand very fast," founder and Chief Executive Thierry Gillier told the Reuters Global Luxury and Fashion Summit in Paris.
Known for its urban style with a rock spirit and embroidered skulls or angel wings on its shirts and jackets, Zadig & Voltaire is seeking to position itself at the accessible end of the luxury market in terms of price.
As a young brand, the company aims to open new stores close to established luxury names such as Gucci or Prada and in trendy neighborhoods in order to build its image.
The company's revenue is set to increase to 180-190 million euros ($253-$267 million) this year from 145 million in 2010, Gillier said. Operating profit was expected to rise to 40 million euros from 35 million.
The brand's successful expansion has caught the eyes of potential buyers, but Gillier, as sole owner of the company, is not willing to open its capital.
"We have many people knocking on the door but we don't answer them as it is a loss of time," he said.
By Astrid Wendlandt and Pascale Denis
(Editing by James Regan)
© Thomson Reuters 2023 All rights reserved.