Xavier Clergerie: "We want to build an international platform for women's fashion brands"
Since acquiring trade show organiser Sodes, which runs Prêt-à-Porter Paris, plus 50% of footwear fair Mess Around, Xavier Clergerie and Bertrand Foache are today in charge of the vast majority of Parisian trade shows that take place at the Porte de Versailles exhibition centre . The two are the co-founders of WSN, the organiser of other fashion fairs such as Who's Next, Première Classe and Atelier Paris sur Mode. In fact, jewellery trade show Eclat de Mode seems to be the only one not to be part of the circle, although this does not mean that it is independent of the decisions made by its neighbouring shows. Xavier Clergerie gives us a glimpse into his world.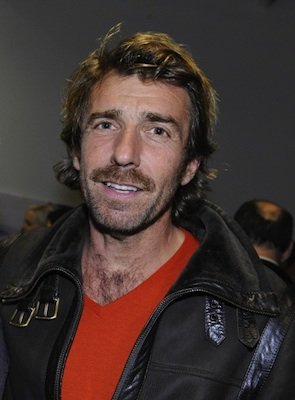 Xavier Clergerie (Photo: Pixel Formula)

FashionMag: Was the grouping of the trade shows always going to happen?

Xavier Clergerie: We could not have done it any differently. France must present a general platform for fashion, beginning by the catwalks, which represent the artistic side of fashion. There are also trade shows like Première Classe, which has always taken a more creative stance, where one can find high-end products but which are not necessarily high priced. But this more creative fair can only work because of the other surrounding fairs: they work as a unity. It is important to reinforce Paris' position as a trading platform for all fashion markets.
FashionMag: How are you going to structure the fairs operated by Sodes and WSN Développement together?
Xavier Clergerie: Bertrand and I are responsible for the operational management.
FashionMag: Does Comexposium own 100% of Sodes?
(Editor's note: Sodes was recently bought by WSN's partner, Comexposium)
Xavier Clergerie: No. It would be more accurate to say that it is split 50-50 between Comexposium and WSN. Now what is left to do is to discuss the legal merging of the two entities. But that is the job of the judicial system; it does not stop us from working…

FashionMag: Have you decided on dates?
Xavier Clergerie: Nothing is really going to change before January 2012; especially for the trade shows from the first edition, which are well underway, but probably neither for those in the second edition. Even though we can never say for certain that there will not be any changes.

FashionMag: What decisions have already been made?
Xavier Clergerie: The postponement of the trade show in Dubai is one of them. These things take a lot of time and effort and we wish to concentrate on Paris for now. We also realised that all the buyers from that region who are interested in fashion come to Paris to purchase products. We have not however completely abandoned the idea, and instead we have decided to organise a showroom in Dubai dedicated to brands who wish to establish themselves in the region.
Another decision we took was to stop the New York fair The Train. The idea was not bad, but in practice it did not work. The Train was overtaken by its competitors and had few visitors, which is not good for exhibitors. Moreover, cancelling this event was beneficial for the Parisian trade shows.

FashionMag: In Paris, do you envisage one big trade show or do you want keep each entity separate?
Xavier Clergerie: We are still thinking about all the possibilities, but one thing that we can say already is that there will be different segments for each market, depending on the regrouping of sectors. But they must not all be joined together. We are also thinking about new approaches, such as the creation of sectors for each fashion trend for example. Our aim is to be diverse, bringing together several fashion trade shows under the same roof and creating a harmony between them. There could be a section for larger sizes, another for fur, etc. Now that we have the strategic freedom, we are going to design a Porte de Versailles solely dedicated to fashion fairs: people will get the feeling that they are entering a unique place. Porte de Versailles will no longer have anything to do with other big trade shows such as Agriculture or Batimat.
FashionMag: What is going to happen to the name of Prêt-à-Porter Paris?
Xavier Clergerie: The name Prêt-à-Porter Paris is recognised in the entire world. It is going to have its own space at Porte de Versailles, and the same for Who's Next. We are discussing all of these things at the moment, for example we could use variations of the same name.
FashionMag: How will the international sector be done?
Xavier Clergerie: That is an important element, even essential. Fashion trade shows in Paris need to represent a global platform for women's ready-to-wear fashion. To do so, we wish to work with different countries and invite their exhibitors to come here. There will also be a guest of honour, maybe India or even Brazil.
FashionMag: Are you not afraid of dispersing the offering too much?
Xavier Clergerie: Each country has its own history with fashion. Some were places of resources, with subcontractors, and then became places of consumers. Tomorrow, these countries will own brands. Paris needs to be the country chosen by exhibitors to present their products to the rest of the world.
FashionMag: What do you predict for the second edition?
Xavier Clergerie: It goes without saying that we will not host two rival fashion trade shows at the same time. But we need more time to think about this.
FashionMag: Typical question for any Parisian trade show organiser: will you stay with the month of September or change to July?
Xavier Clergerie: Probabaly July. It is the month when buyers from all over the world can come. But it is a lot easier to decide since now we are the only ones in charge of making that decision.
FashionMag: How does the fast fashion trade show that you were organising with Eurovet and Sixty Days fit into all this? Are you still going forward with it?
Xavier Clergerie: Well, I am not the only one making these decisions since we are partners with Eurovet. This is a separate concept which really corresponds to the buyers' needs, especially French ones. Today, about 30% of a boutique's stock comes from short orders. We saw at Who's Next a big increase in numbers of fast fashion brands. But not to confuse the two, we are going to have to create their own space. Around fourty brands are expected for the September edition. I know that you are about to say that that it is not a lot, but I tell you… Brands are not going to leave Who's Next that easily. It is a good trade show after all! (laughs)
FashionMag: What about men's fashion?
Xavier Clergerie: Our goal is to build an international platform for women's fashion. As for men, there already exists a good trade show: Pitti Uomo. However, this area is being well developed in Who's Next, which currently showcases 300 men's brands and thus provides a good-quality sector for men. This section already attracts several retailers and perhaps has the potential to convince the more traditional ones to start buying too. What is interesting to note, is that it is the women's fashion brands launching collections for men which are helping this market grow. Who knows, maybe other women's apparel retailers are going to start following their example.
Copyright © 2023 FashionNetwork.com All rights reserved.