White for kids cancels January 2011 edition
White for kids, the Italian fair dedicated to children's fashion from the ages of 0 to 14, has postponed its January 2011 edition. "Children's fashion is currently going through a period of crisis, thus preventing us from gathering enough exhibitors", as White's president Massimiliano Bizzi explained in a press release.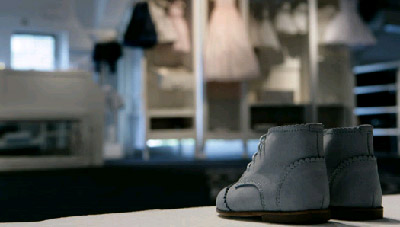 White for kids
The Milanese fair, that had a 10% increase in the number of visitors for its June edition, as well as showing around 60 collections, was forced to suspend its 3rd edition for the time being. However, White for kids will be coming up with a new formula for the fair while their other events take place.
This delay came after Bread & Butter's similar announcement to cancel the second edition of children's fashion fair 'Kids Camps', also meant to be happening in January 2011, due to a "lack of visitors". Bread & Butter has scheduled a meeting with children's professionals on the 2nd of December in Berlin in order to review the project, which shows that they have not given up on it.
On the other hand, the Pitti Immagine Bimbo fair in Florence seems to be well on the way to asserting its position of European tradeshow leader in children's fashion. To make up for the low sales in Italy of their children's ready-to-wear line, Pitti Bimbo will be offering a wider selection of accessories in their next event taking place in Florence from the 20th to the 22nd of January.
Copyright © 2023 FashionNetwork.com All rights reserved.