Westfield eyes US, UK retail climate to invest
SYDNEY, Aug 18 (Reuters) - Westfield Group (WDC.AX), one of the world's largest shopping mall landlords, reported earnings slightly ahead of forecasts, but said further improvements were needed in the U.S. and U.K. markets to accelerate investments.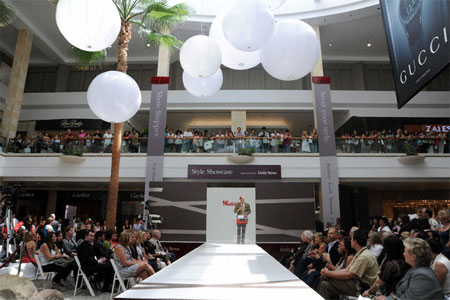 Jenny McCarthy show at Westfield Topanga Mall, Canoga Park, CA, USA. Photo : Corbis
Australia, its biggest market, continued to be resilient, offsetting slack overseas markets.
Like its U.S. rival Simon Property Group (SPG.N), Westfield said occupancy at its U.S. malls was increasing, but it was too soon for major investments.
"The majority of the development work that we have going forward at the moment is concentrated on Australia because there is strong demand from retailers," Peter Lowy, Westfield's co-group managing director, told a briefing.
"When you look at U.S. and U.K., the demand from retailers while it was stronger than last year, is not exactly at the point where we think we should be starting much larger development."
Shares in Westfield rose 2.4 percent on Wednesday, outperforming the sector index .AXPJ which was up 1.4 percent. So far this year, Westfield shares have slipped 2.3 percent.
Westfield, operator of 119 shopping centres in Australia, New Zealand, the United States and the United Kingdom, reiterated its plan to start A$500 million to A$1 billion in new mall developments every year going forward.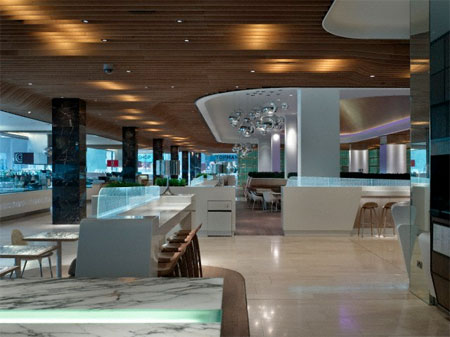 Westfield London Shopping Mall Food Court Eat Gallery, London, UK. Photo : Corbis
Westfield has identified A$10 billion of future development opportunities globally.
The company had as of June A$7.3 billion available including debt facilities and cash.
The group reported a 2.6 percent fall in operating earnings to A$1.03 billion ($932.1 million) for the six months to June, slightly above market forecasts. Five analysts on average had expected operating earnings of A$1.02 billion.
There have been some concerns about slowing sales in domestic as well as overseas markets with weak data. But Steven Lowy, the other group managing director, said the Australian market remained robust.
"Fundamentally, the business in Australia is very strong with continued demand for space, excellent sales productivity and solid rental growth," he said.
Westfield's A$1.2 billion new mall in downtown Sydney is due to open in late 2010, while its A$2.6 billion Stratford City mall in London is on track to open in 2011.
Westfield reaffirmed its dividend forecast for 2010 at 64 cents per security.
(Reporting by Eriko Amaha, Editing by Ed Davies)
© Thomson Reuters 2022 All rights reserved.