Warnaco strengthens the artistic direction of Calvin Klein Underwear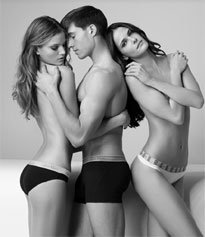 Brian Reyes to head both the women's and men's collections
Warnaco, which lost its CK license earlier this year, had said that it will focus on Calvin Klein jeans and underwear licenses. The U.S. company has just announced the appointment Brian Reyes as vice president and head of global design for Calvin Klein Underwear. The position has been vacant for some time.
The arrival of Brian Reyes implies an expansion and an upmarket move for the line. Reyes started his career at Ralph Lauren and went on to work at Michael Kors, Oscar de la Renta and most recently as a consultant at TSE Cashmere. He has also designed a line under his own name. At Calvin Klein Underwear, Reyes will lead the design team and oversee the development of the men's and women's collections, reporting to Bob Mazzoli, Chief Creative Officer.
Copyright © 2023 FashionNetwork.com All rights reserved.