Wal-Mart probe not seen hurting foreign growth
Wal-Mart Stores Inc does not expect ongoing investigations into possible foreign bribery to impact new store growth internationally, Walmart International CEO Doug McMillon said on Thursday.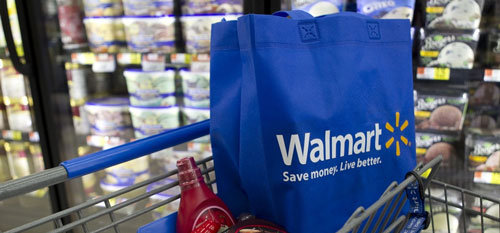 Photo: Wal-Mart
The world's largest retailer has been under fire from shareholders and activists after the New York Times reported in April that management at Wal-Mart de Mexico, or Walmex, allegedly orchestrated bribes of $24 million to help it grow quickly in the last decade and that Wal-Mart's top brass tried to cover it up.
"I'm not expecting any impact as it relates to new store growth, we'll see, only time will tell," McMillon told reporters gathered in Rogers, Arkansas.
"We're not going to tolerate a lack of compliance in any country around the world or at any level in the company," he said when asked about the investigations.
Wal-Mart would like to grow in Japan and would consider acquisitions to do so, he added.
For now, expanding into new countries is not the main focus, as Walmart International works on making improvements to businesses in growing markets such as Brazil and China.
In China, one issue is having stores with less-than-prime configurations, such as stores on more than one level or those with too many columns that impede how shoppers can make their way around the stores.
While Walmart will still grow "in an aggressive fashion" In China, the growth may be slower than it first anticipated as it works on finding space with better layouts, McMillon said.
Wal-Mart shares rose 0.6 percent to close at $65.82 on Thursday after rising as high as $66.66, the highest level since 2000. Wal-Mart was one of the few retailers posting gains during the session.
© Thomson Reuters 2022 All rights reserved.