Vilebrequin bought by the American group G-III Apparel
Does the Vilebrequin change of hands mean a change in size? The high-end men's beachwear brand, created in Saint-Tropez and based in Geneva, has just been acquired by the American group G-III Apparel. A licensee of Calvin Klein, Tommy Hilfiger and Levi's, it has bought Vilebrequin from the Dutch Fashion Fund One for 85.5 million euros, almost double the brand's 2011 sales, which amounted to 45 million euros.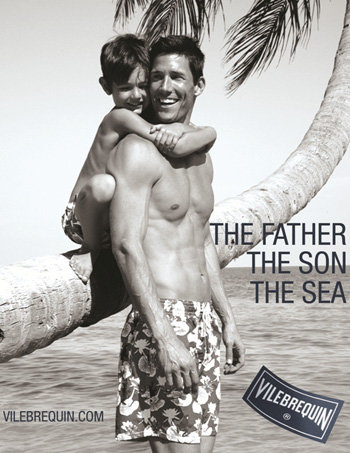 Photo: Vilebrequin.
The new owner wants to position the brand as a global men's brand in the luxury segment. To this end, it has chosen two Hermes veterans. Roland Herlory, appointed CEO of Vilebrequin after 23 years in the French house, where he was most recently in charge of development in Latin America and the Caribbean. The successor in Vilebrequin of Ashish Sensarma, Roland Herlory, will assume his official duties on September 1st.
The other Frenchman from the luxury group called upon by G-III Apparel is Christian Blanckaert. Having been president of Petit Bateau and board member of Moncler, the former head of Hermes will thus preside over the new board of Vilebrequin. He will be assisted by Adu Advaney, founder of previously owned capital, in accordance with one of the clauses of the transaction.
While retaining the tropezian origins of the brand, founded in 1971, and remaining faithful to its designer of 15 years, Zaza de Brito, the G-III Apparel Group intends to lend a new dimension to the brand. Morris Goldfarb, its CEO, has set a goal to" make Vilebrequin a global and diversified luxury brand" beyond its roots in the men's swimsuit. The brand has already begun to expand its activities, creating clothing for boys as well as developing casual ready-to-wear and accessories for men, two segments that still need to be strengthened.
Already being distributed in 185 brand outlets (its own boutiques, franchises and licenses combined) in 50 countries, Vilebrequin should also see its fleet grow according to the wishes of a group with considerable clout. Thus, G-III Apparel completed its last year on January 31 with sales that exceeded expectation (15%) to the tune of 986 million euros.
Copyright © 2023 FashionNetwork.com All rights reserved.