Victoria Beckham now launches 'Posh Spice' bags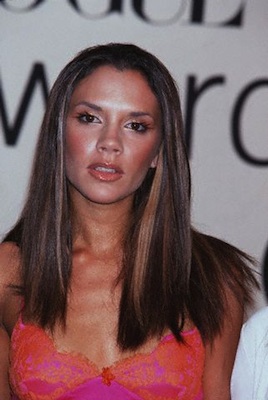 Victoria Beckham
Tired of promoting other designers' shoes and handbags, Victoria Beckham has decided to create her own line. Having teamed up with accessories designer Katie Hillier, they will launch 'Posh Spice', the first collection of handbags.
The singer turned designer has managed to carve out a niche for herself and be respected in the fashion world thanks to her clothing designs. She is now launching an exclusive range of bags with Katie Hillier, the Queen of English accessories.
According to a statement on 'Vogue.com' , the collection will go on sale later this year and is expected to be a hit thanks to the winning combination of Katie's technical skill and Victoria's design vision.
All this has arisen because Beckham's wife could no longer face promoting shoes and bags by other designers. Every time Victoria posed in a new outfit it became fashionable. So the former Spice Girl wanted this time to be the sole beneficiary of her success and decided to create her own collection, starting with bags.
"Victoria is tired of promoting other brands. If she wears something by Christian Louboutin or by Hermes, people buy it", 'Vogue.com' published. So she thought, "Why can't I just do this with my own brand?"
Since first launching her own clothing line, Victoria's collection has gained popularity and her outfits can now be seen being paraded on global stars such as Jennifer Lopez and Elle McPherson.
Copyright © 2022 Europa Press. Está expresamente prohibida la redistribución y la redifusión de todo o parte de los contenidos de esta web sin su previo y expreso consentimiento.