VF takes control of its brands in India
After five years of collaboration with Arvind Limited through a joint venture, VF Corp. takes control of its brand on the Indian market. Since 2006, the American company was associated with the Indian company through its subsidiary, VF Mauritius.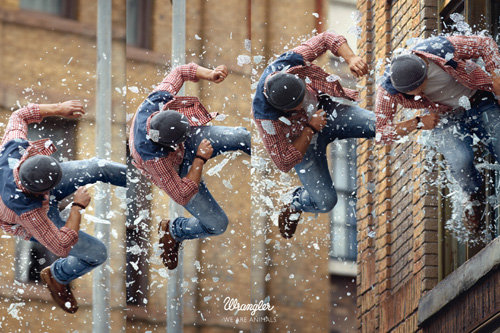 Stunt-campaign image - Photo: Wrangler
"Our brand's presence is strong in India and this is the right time for us to take full control of the brand," VF CEO Erci Wiseman, said in a statement. Being well-established in it largely thanks to Lee and Wrangler, the Indian market will be fecund ground for our future growth in the Asia-Pacific region. This 5-year objective will begin to come into focus and into development internationally and especially in Asia.
Another decision, which was surely strategic in nature: last September, PVH Corp had repurchased 50% of Arvind Limited, Tommy Hilfiger's partner. Whether VF looked favorably upon this, is questionable.
Copyright © 2023 FashionNetwork.com All rights reserved.