Van de Velde sees double-digit EBITDA growth
BRUSSELS, Aug 27 (Reuters) - Belgian luxury lingerie retailer Van de Velde (VELD.BR) said on Friday it was targeting a double-digit percentage rise in core earnings in 2010 after reporting sharply higher first-half profit.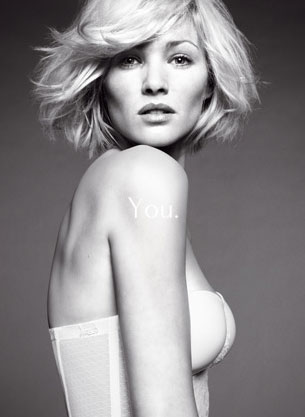 Marie Jo Haute Collection, brand of VdV
Van de Velde, which exports across the European Union, to the United States and south-east Asia, said the economic slowdown had had little impact on sales in the first 6 months of 2010.
It kept its forecast for sales growth of more than 5 percent this year and added it was aiming for 2010 core profit -- earnings before interest, tax, depreciation and amortisation (EBITDA) -- of about 49 million euros ($62.4 million), implying an improvement of some 19 percent year-on-year.
First-half core profit, excluding the impact of U.S. lingerie chain Intimacy which the group acquired in April, grew by 24.7 percent to 28.3 million euros. The group has said the acquisition will have a significant impact on 2010 results.
Initial signs for turnover growth in 2011 were positive, the group said, while declining to give specific forecasts.
(Reporting by Antonia van de Velde, Editing by Mark Potter)
© Thomson Reuters 2023 All rights reserved.