Van de Velde enters Asian market via joint-venture
Belgian lingerie group Van de Velde (Marie Jo, Andres Sarda, Prima Donna) is investing in yet another retail chain. After taking control of Intimacy USA in 2010 and British firm Rigby & Peller earlier this year, now it was Hong Kong's Private Shop which caught the group's attention. Via a joint-venture with the retail chain owned by Getz, the United States-based investment group, Van de Velde will thus be taking its first step into the Asian market.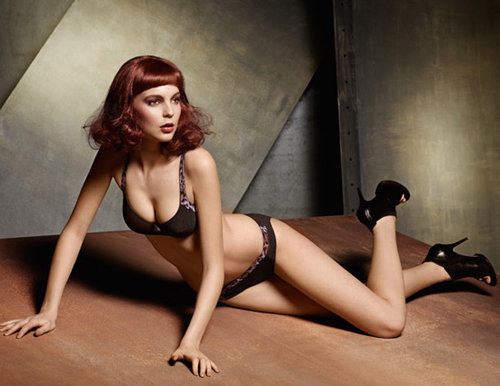 Marie-Jo Fall/Winter 2011-12 collection
Effective as of January, the new joint-venture represents a total investment of 7.5 million dollars for Van de Velde, which is around the same amount as Private Shop's turnover for 2011. Launched 16 years ago, the lingerie chain currently operates 11 multi-brand stores in Hong Kong and another 11 across China.
The new partnership means that the group's brands (Marie Jo, Andres Sarda and Prima Donna) will be arriving in Asia for the first time. Private Shop's stores will also incorporate Van de Velde's 'Lingerie Styling' retail concept, which provides advice and service in the fitting rooms. The next step will then be to open new Private Shop boutiques, mainly in Mainland China where there is still room to develop a multi-brand lingerie retail chain that offers both affordable and more upscale products.
Although the two companies will each own 50% of the joint-venture, it is the Getz group (developer of the chain) which will be in charge of its daily management. In 2010, Van de Velde's turnover reached 166 million euros. Besides its three brands, the Belgian company also runs four retail chains in four different countries: Intimacy in the US, Oreia in Germany, Rigby & Peller in the UK and LinChérie in the Netherlands.
Copyright © 2023 FashionNetwork.com All rights reserved.