True Religion looking to grow its international presence
True Religion's full-year 2011 financial results showed a positive performance in the United States, its national market. However, its international development proved to be slower than anticipated. In the fourth quarter, the denim brand's total net sales rose 7.7% but its international sales remained flat. According to True Religion, this was due to the decision to discontinue sales of merchandise in Korea. From October to December, only 15% of its sales came from international markets.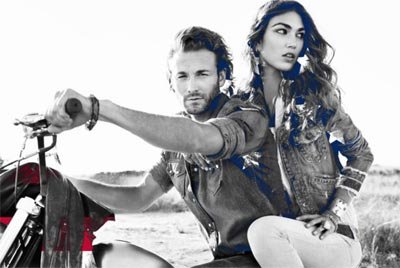 True Religion
In fiscal 2011, True Religion's total net sales increased 15% to 317 million euros (419 million dollars) with an operating profit of around 56 million euros. Net sales for the company's U.S. Consumer Direct segment, which includes its branded stores and e-commerce business, increased its sales by 33% to 189 million euros.
True Religion's net sales in the international segment saw a 23% increase to almost 60 million euros. The increase primarily reflects the expansion of its store network and the addition of sales teams in Germany and the UK. During the 2011 fourth quarter, True Religion opened five stores in the U.S., two stores in the U.K., one store in Germany and closed one store in the U.S. As of December 31st 2011, the company operated 109 stores in the U.S., five stores in the U.K, four stores in Germany, three stores in Canada, three stores in Japan, and one store in the Netherlands.
"We expect the agreement for retail and wholesale expansion in Hong Kong and China that we signed in the third quarter, coupled with opportunities to strengthen existing international operations, will help increase our long-term penetration outside the U.S.," stated Jeffrey Lubell, CEO of True Religion Apparel, Inc.
Copyright © 2022 FashionNetwork.com All rights reserved.