Tommy Hilfiger reveals its results
For the 2008/2009 financial year, which finished on the 31st of March 2009, Tommy Hilfiger has seen encouraging results. Net sales at the group reached €1.6 billion, an increase of some 21% year-on-year. This performance is in part due to the development strategy of the group.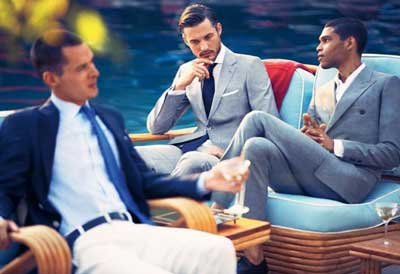 Tommy Hilfiger
"Like everyone, we have had to take the economic situation into account, concentrating more on stocks, debitors, costs and finance, but we are really satisfied that in spite of this unprecedented situation, we have been able to continue our growth during the second half of the year," explained Fred Gehring, CEO of Tommy Hilfiger.
In Europe, Tommy Hilfiger's turnover has increased by 14% to €795 million. Retail sales have posted a growth of 1.3% in Euope and 6% globally on the previous year. Likewise, in March Tommy Hilfiger opened its European flagship in Cologne in Germany, in spite of the economic climate, as a part of its continued development to position itself in the European market. In North America, total turnover increased by 10% to €636 million. In this case, a partnership with Macy's helped to strengthen this growth. In-store, retail sales were up 0.7% and the turnover of retail sales in total rose by 10%.
In sum, 100 new stores were opened in the course of the financial year 2008/2009, which brings the global portfolio of the brand's stores up to more than 900 (as of 31st March 2009). Following this, Tommy Hilfiger has the intention of opening its first global flagship on 5th Avenue in New York in September.
By Jonathan Fulwell (Source: Sarah Ahssen)
Copyright © 2023 FashionNetwork.com All rights reserved.