Tommy Hilfiger focuses on leather accessories
Ever since its arrival in the european market in 2004, the company Tichebox has had license to make Hilfiger's bags and leather accessories, for which it has made a turnover of over 16.5 million euros in 2009, according to the group.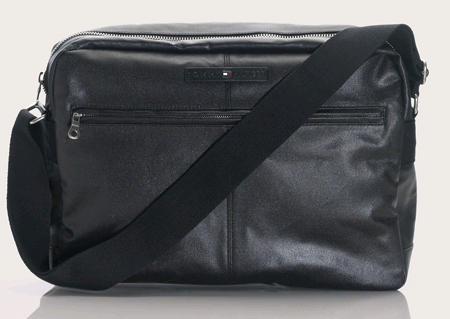 Laptop leather bag by Tommy Hilfiger
"The integration of this activity within Tommy Hilfiger Group is going to ameliorate the evolution of sales (of leather accessories)", explained Fred Gehring, CEO of Tommy Hilfiger Group. "This operation will give us more control and will increase the homogeneity of the brand".
This new division within the group will also be directed by Christopher Koerber. Moreover, Tichebox will continue to produce, conceive and distribute leather bags and accessories carrying Tommy Hilfiger's signature.
Copyright © 2022 FashionNetwork.com All rights reserved.