Tommy Hilfiger acquires 50% stake in Indian joint venture
Tommy Hilfiger is accelerating its expansion in the Indian market. Owned by PVH Corp, the American group recently announced that it has bought out Murjani Group's license for the Tommy Hilfiger trademarks in India. It has also purchased Murjani Group's 50 per cent stake in Arvind Murjani Brands, which has been the apparel sub-licensee of the Tommy Hilfiger brand since its introduction in the Indian market in 2004. Tommy Hilfiger has now become a joint-venture partner with Arvind Limited, which continues to own the remaining 50 per cent stake.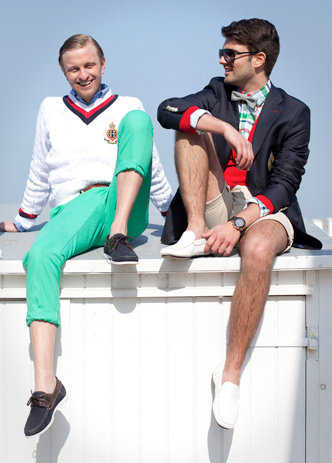 Tommy Hilfiger Group
"India is an important market for Tommy Hilfiger and we are fully committed to the continued growth and development of our business here. The transaction allows us to integrate India into our global platform for design and sourcing, ensuring consistency of the brand, while providing dedicated regional expertise where needed," said Fred Gehring, CEO of the Tommy Hilfiger Group. "We are pleased to be continuing our partnership with Arvind. We believe that continuing the relationship will allow us to benefit from their expertise in the Indian apparel and manufacturing business, both with Tommy Hilfiger brand as well as our sibling brands, IZOD and Arrow," he added.
According to the Indian press, the deal is believed to be between 50 to 60 million dollars. Tommy Hilfiger's performance in the Indian market has been growing at 50% every year for many years. Tommy Hilfiger products are distributed in India through a network of more than 80 standalone stores and shop-in-shops across 30 cities.
Copyright © 2023 FashionNetwork.com All rights reserved.