Tom Tailor seeks to sweeten IPO with payout target
FRANKFURT, March 19 (Reuters) - German fashion house Tom Tailor [TOMTL.UL] is promising a dividend payout of up to 40 percent of annual profit after its initial public offering next week.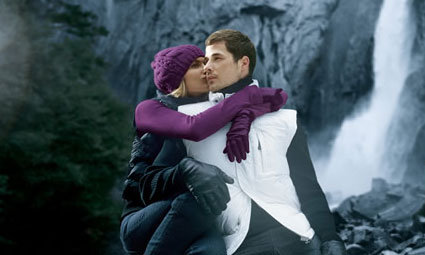 www.tom-tailor.de
"We want to pay out a dividend in future comparable to our peers," Chief Financial Officer Axel Rebien said at Tom Tailor's IPO news conference on Friday 19 March. The payout would range between 30 and 40 percent of Tom Tailor's annual net profits, he added.
"This is just about the average of what Germany's top 100 companies pay out," said UniCredit equity strategist Christian Stocker.
German chemical distributor Brenntag [BREHO.UL], which aims for a listing on March 29, had said this week it would pay up to 45 percent of profits to shareholders. Tom Tailor, which compares itself to fashion brands like Zara (ITX.MC), H&M (HMb.ST) and Esprit (0330.HK), made a net loss of 125.4 million euros ($170.7 million) in 2009.
It started offering 12.65 million shares at an indicated 11 to 15 euros apiece on Friday 19 March. Subscriptions end on March 24 and the stock is due to start trading on March 26.
The median of its price range would value Tom Tailor's equity at about 215 million euros -- or 5.8 times its trailing earnings before interest, tax, depreciation and amortisation
(EBITDA) -- after its listing.
This would be a discount to U.S. peer Tommy Hilfiger, which was bought by Phillips-Van Heusen (PVH.N) this week in a $3 billion cash-and-stock deal.
At an estimated valuation of 8 times trailing EBITDA "the price seems reasonable and the deal makes strategic sense to us," Morningstar said of the Hilfiger deal.
REVIVING GERMANY'S IPO MARKET
Germany is set to witness the country's biggest IPO since Hamburger Hafen und Logistik (HHFGn.DE) went public in 2007 with the listing of German cable television company Kabel Deutschland [KABLD.UL] KD8n.DE on Monday 15 March.
Kabel Deutschland's subscription period ends on Friday 19 March. In the grey market, the stock was trading at 23.00 to 23.50 euros by 1525 GMT, according to German brokerage DKM, in the middle of the offering range of 21.50 to 25.50 euros.
Kabel plans no dividend for the next couple of years.
Tom Tailor traded at 13.25 to 14.25 euros, in the middle of its price range, according to DKM.
Kabel Deutschland is set to kick start a wave of IPOs in Germany after about 18 months without a sizeable listing due to volatile capital markets.
The owners of German property company GSW -- Goldman Sachs (GS.N) Capital Partners und Cerberus [CBS.UL] -- are also eying a listing and are preparing the company for a potential IPO in May, two sources close to the plans told Reuters.
Goldman Sachs and Cerberus declined to comment.
The German IPO wave comes after a string of scrapped IPO plans by for example private equity-backed airline ticketing company Travelport, fashion retailer New Look and theme park operator Merlin earlier this year.
(Reporting by Kerstin Leitel, Eva Kuehnen and Alexander Huebner; Editing by David Cowell)
© Thomson Reuters 2023 All rights reserved.