Timberland CFO to leave, names replacement
Sept 17 (Reuters) - Timberland Co (TBL.N) said its Chief Financial Officer John Crimmins will leave effective Sept. 30 and named Sara Lee Corp's (SLE.N) Carrie Teffner as his replacement.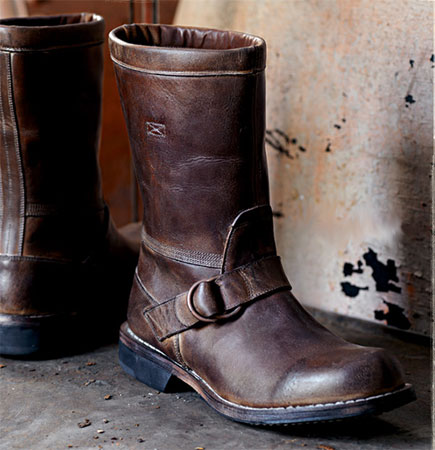 Timberland boots, men's Colrain collection - Photo: www.timberland.com
Teffner has been CFO of Sara Lee International Household and Body Care since 2008, Timberland said in a regulatory filing.
The company did not give reasons for Crimmins' departure, but Thursday (17 September)'s news makes Timberland the latest footwear retailer, after Skechers USA Inc (SKX.N) and Deckers Outdoor Corp (DECK.O), to change its CFO this month.
Shares of Timberland, which have lost 23 percent of their market value since they touched a year-high in September last year, were up 2 cents at $13.65 Thursday 17 September on the New York Stock Exchange. (Reporting by Nivedita Bhattacharjee in Bangalore; Editing by Aradhana Aravindan)
© Thomson Reuters 2023 All rights reserved.