TheOutnet : new website and mobile application
The British online fashion outlet has had a makeover: a redesigned look and a modernised logo. Enriched with new features and menus, the website now allows users to browse through the most sought-after products first. "The 'Most Wanted' section was the most demanded service by our clients in order to have easier access to the best prices", explains their director Stephanie Phair.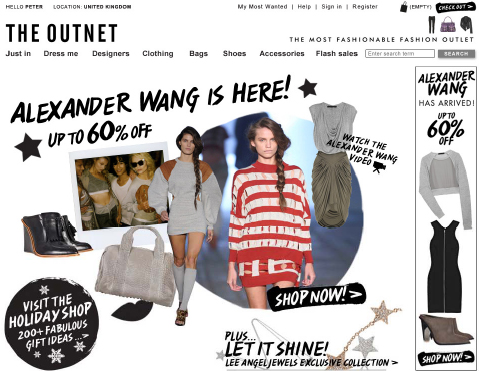 www.TheOutnet.com
With a million visitors a month and products from more than 200 designers, TheOutnet offers the possibility to order from more than 170 countries, via their two shipping platforms in the United States and United Kingdom. The website prides itself on selling "one pair of Christian Louboutin shoes every 3 seconds".
Their editors promise that by November 30 Outnet will also be launching its first mobile site application. "We always aim to update our services in order to better fulfill our clients' needs and to increase our fan base", says Stephanie Phair, proud of herself. "We are really excited by the expansion and evolution of TheOutnet".
Copyright © 2023 FashionNetwork.com All rights reserved.