The Kooples envisions itself on the American continent
Even if the project of 2012 for The Kooples is the launch of their new brand Kooples Sport, the Elisha brothers are by no means forgetting to make plans for their parent brand. The founders of the joint label will be expanding its development to the United States. After the UK, the second largest market for the French brand, Kooples should get a new outgrowth across the Atlantic.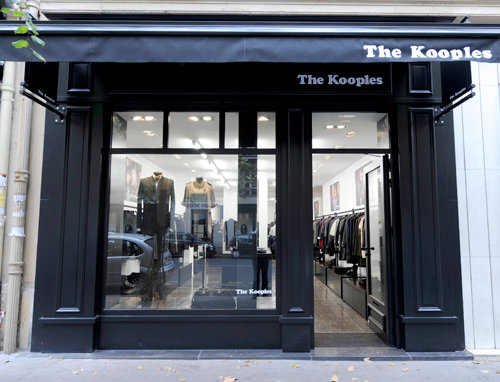 The Kooples Store on avenue Victor Hugo in Paris. Photo : Pixelformula.
A first store in New York is schduled to open in late 2012. This would mark the beginning of a series of openings, like in Great Britain a year ago. The brand has set up a score of shops and a dozen sales points, which will join the first units of Kooples Sport in the spring.
It is represented in other countries to a lesser degree, with some points of sale, as in Spain and Ireland, as well as in Switzerland as of January where the brand will open two sales corners in the Globus Geneva and Zurich department stores. In France, Kooples now has 160 outlets, including sales corners. This mass retail policy may have been prompted by the purchase of a 20% stake in the LBO France fund last June.
Copyright © 2023 FashionNetwork.com All rights reserved.