Tesco to launch own-brand clothes website
LONDON (Reuters) - Tesco plans to tap into the fast-growing market for online fashion shopping by launching a website this autumn that will sell own-brand clothing ranges like Cherokee and F&F.
The supermarket group said its decision followed a trial last year and the website would sell ranges of clothes currently only available in some of its stores.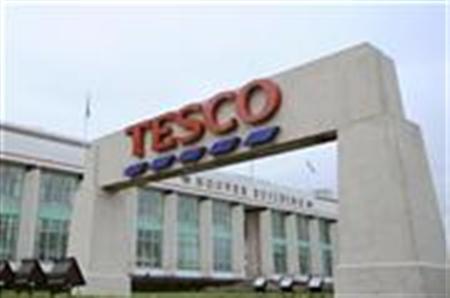 "Tesco's in-store clothing ranges have been popular in the shops where we sell them -- so we've been looking at how we can bring the fashion ranges to more customers," said Commercial Director Richard Brasher.
Online clothing sales have been one of the few bright spots in retailing in recent months, helped by the popularity of sites such as ASOS.com.
Online clothing sales rose 32 percent in December year-on-year, beating a 14 percent rise in all online retail sales and far exceeding growth in high street fashion chains, according to figures from online retail industry body IMRG and consultants Capgemini.
Tesco said its clothing sales rose 5 percent over Christmas.
(Reporting by Mark Potter)
© Thomson Reuters 2023 All rights reserved.