Taobao hits 1-day transactions record of $676 mln
SHANGHAI - China's top consumer marketplace, Taobao.com, hit a one-day record high of 4.3 billion yuan ($676 million) in gross merchandise transactions, sparked by promotional activities on its website, Alibaba Group said on Tuesday.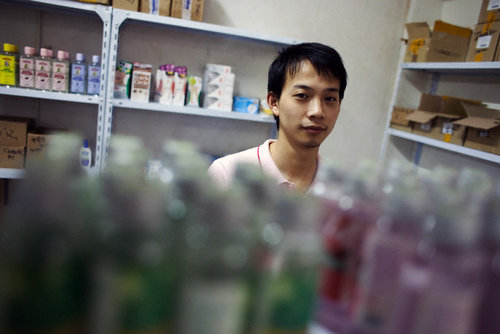 China - Taobao Website User, Photo: Corbis Images
Taobao.com hit that mark on Monday as the website and businesses using it offered buyers special offers and gifts in a one-day promotion to spur holiday shopping.
Womens' apparel was the top category at 1 billion yuan, followed by home furnishings at 500 million yuan, then digital electronics 480 million yuan, said Alibaba Group spokesman John Spelich.
China's Taobao, a unit of top e-commerce company Alibaba Group, handled transactions worth 400 billion yuan in 2010. In June, Alibaba Group, 40 percent owned by Yahoo Inc, split Taobao into three separate units, namely Taobao Marketplace, Taobao Mall and Etao.
Taobao Mall said in September it is targetting 200 billion yuan in transaction value in 2012.
Alibaba Group's founder, Jack Ma, said in September the Taobao platform is aiming for 1 trillion yuan ($157 billion) in transactions next year. ($1 = 6.3606 Chinese yuan) (Reporting by Melanie Lee; Editing by Ken Wills)
© Thomson Reuters 2022 All rights reserved.