Talbots wins enough warrants to complete deal
NEW YORK, April 7 (Reuters) - After several extensions, Talbots Inc's (TLB.N) exchange offer reached the threshold required to complete a merger that will allow the women's apparel retailer to significantly shed its debt.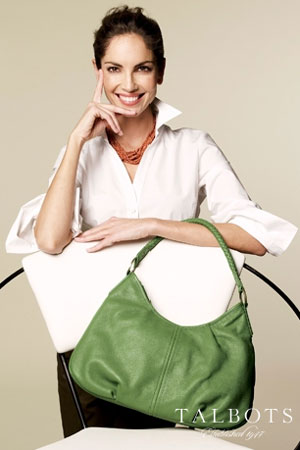 Talbot's Inc.
Talbots said that 90.3 percent of the warrants from BPW Acquisition Corp (BPW.A)-- the special purpose acquisition company it is acquiring -- to buy Talbots shares, had been tendered by the deadline.
Talbots repeatedly extended the deadline last week and earlier this week in an effort to hit the 90 percent mark required to complete the deal, after hovering just short of that threshold for several days.
Talbots shares rose 66 cents, or 5 percent in premarket trading on the New York Stock Exchange.
The merger, announced in December, allows Talbots to reduce its debt by about $330 million and end its 21-year relationship with Aeon Co Ltd (8267.T), Japan's second-largest retailer.
A special purpose acquisition company is a shell organization that raises money in an initial public offering to merge with another company.
Shareholders of BPW, which went public in February 2008 in a $350 million IPO, approved the merger with Talbots last month. (Reporting by Phil Wahba; Editing by Derek Caney)
© Thomson Reuters 2023 All rights reserved.