SuperGroup firms on acquisition
Shares in fashion retailer SuperGroup gain 4.4 percent after the firm buys its Benelux and France franchise and distribution partner, CNC Collections, a move which Seymour Pierce says will be "significantly enhancing to earnings".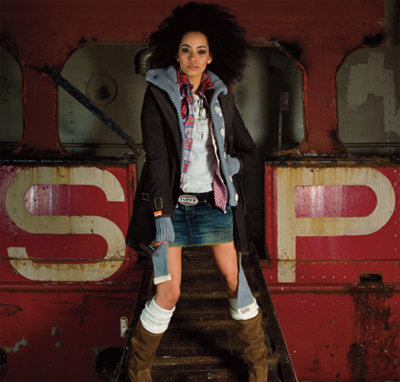 SuperGroup's brand Superdry
SuperGroup, the company behind the Superdry brand, says it will pay up to 40 million euros ($55 million) for CNC, in a deal which should accelerate its international franchise roll out and enable it to operate owned larger-format stores in key locations across Europe.
Seymour Pierce lifts its 2011/2012 pretax profit forecast to 66.5 million pounds from 60 million pounds, taking EPS up by 8 percent to 63.4 pence from 58.5 pence.
"Following the upgrade, the stock is rated at 24.1 times 2011/2012 earnings and still looks undervalued relative to earnings growth forecast and peer ASOS," the broker says in a note.
Separately, Atif Latif of Guardian Stockbrokers calls the deal a "sound strategic acquisition."
© Thomson Reuters 2022 All rights reserved.