Stila taken over by Patriarch Partners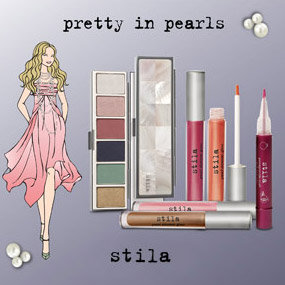 Stila
Bought by Estée Lauder Companies in 1999, followed by Sun Capital Partners in 2006, the cosmetics brand Stila has now been acquired by private equity firms Patriarch Partners. Is this a new start for the beauty label?
Created in 1994 by a make-up artist, Stila has since become an authority on the matter of make-up. And yet it has been tossed about between companies and groups in the past few years.
Now it is Patriarch Partners LLC's hands, founded in 2000 in and based in New York the group has taken over the cosmetics brand and are hoping to direct it to eco-friendly packaging.
"The real problem for Stila is a lack of working capital," declared Taylor Griffin, spokesperson for Patriarch Partners when speaking to FashionMag.com. "With the support of our capital and our presence in expanding new markets, such as China, we think that Stila will continue to grow. Furthermore, Patriarch Partners receives support from many companies and we hope that the label will be our next great success."
Stila is still led by its CEO Deanna Kangas and is distributed across the world, notably in large multibrand department stores.

By Jonathan Fulwell (Source: Céline Vautard)

Copyright © 2023 FashionNetwork.com All rights reserved.