Sixty Days: back to the drawing board
The much-awaited launch of Sixty Days, a new fast-fashion trade show in Paris organised by WSN and Eurovet, left a good number of exhibitors and visitors feeling quite sceptical. The fair was strong in terms of exhibitor numbers, with around 40 of them showcasing their collections. However, despite its connection with Who's Next and Première Classe, the launch event turned out to be "really quiet".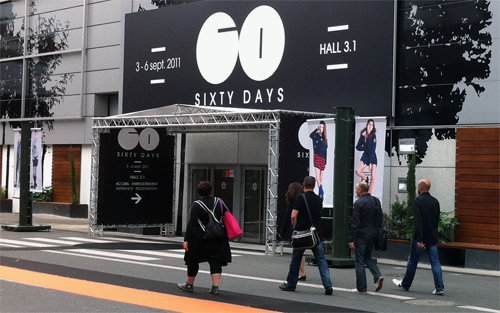 Sixty Days fair at Porte de Versailles
For Anthony Quilichini, export sales manager of West Surf California, the good organisation of the fair did not make up for the low attendance rate. But he still said: "We'll come back, since we covered our expenses." At the Miss June stand, it was the lack of communication that stood out. "Buyers would walk past Sixty Days signs without being explained what it was. They weren't told about the passageway connecting with Première Classe".
This was indeed a problem that was at the heart of complaints given by exhibitors. Who's Next and Première Classe, the two larger trade shows also taking place at the time, were supposed to be connected to Sixty Days. However, in reality there was only one corridor of around 80 metres which was poorly lit and quiet.
"This connection is ineffective," said Evelyne Hazac from the Carling group, almost always present at professional trade shows. "The place needs more excitement; some sort of lively event to show that there is something through the corridor." "We were told that we would be right next to Première Classe and that there would be plenty of accessories. That was not true," revealed Elisa Torrens whose Spanish brand Volum came back empty-handed from the trade show.
"We did not come here to make money"
For Soma London, the important new contacts they made were enough to justify going there and even coming back again in January, regardless of the fair's "lack of punch". People at the King Kong and Angela Davis stand, which actually attracted more people than its counterpart in Prêt-à-Porter Paris, also felt the same way: "We have made a lot of new clients", said one of the exhibitors.
Steve Sangyul, the CEO of Korean Dông Ju, also had a positive experience and said to be very satisfied with his performance. "We did not come here to make money", said Didier Lange from Rinascento. "But I am not sure about the fair's new dates. To replenish stocks by June/July, it's simply impossible."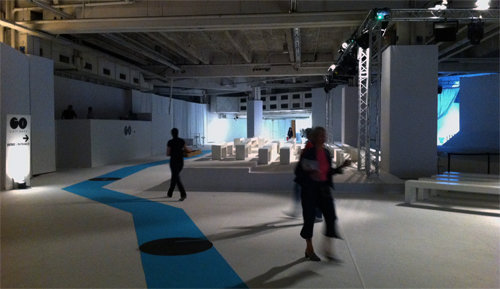 Space dedicated to catwalk shows for Who's Next and Première Classe

Countering the "low-quality" connotation attached to "fast-fashion"
"The trade show will continue, even if we are still deciding how to do it", answered Eurovet sales manager Stéphanie Badet, who thought the launch was overall positive despite the necessary adjustments. "There was a solid communication with the adjacent halls", he said in response to the criticism of the distance between trade shows. "Buyers crossed the passageway with no problems, and the catwalk shows helped to attract them."
Stéphanie Badet also argued that there was a sign saying 'Fast Fashion' in the central avenue at Porte de Versailles, something which a number of visitors and exhibitors failed to notice. "Maybe the terms aren't clear. Maybe it should say 'court circuit' or 'pronto moda' instead", said the organiser. "The problem is that certain terms are associated with "low-quality", which is an idea we must fight against."
Copyright © 2023 FashionNetwork.com All rights reserved.