Shiseido joins Fung in race for Gaultier
April 8 - Japan's Shiseido has entered the bidding process for French fashion house Jean-Paul Gaultier, joining forces with China's Fung Capital, sources close to the matter said on Friday.

Talks restarted this week after Victor Fung, whose family controls Fung Capital and retailer Li & Fung, agreed with the Japanese cosmetics group Shiseido to invest together in developing Jean-Paul Gaultier in new markets such as Asia.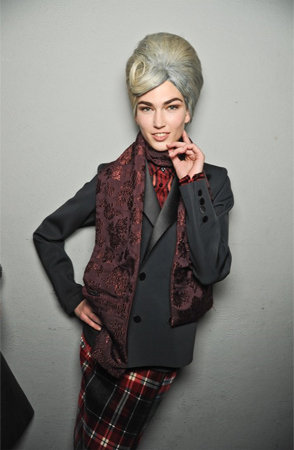 Jean-Paul Gaultier A/W 2011-12 at Paris Fashion Show (photo by Pixel Formula)
Fung had previously withdrawn from the race.
The deal would allow Shiseido's Paris-based unit Beaute Prestige International to retain its perfume licence contract with Gaultier, which was renewed in 2001 and expires mid-2016.
BPI's chief executive Remy Gomez on Friday declined to comment on the talks. He told Reuters on the phone: "We have had excellent relations with Gaultier for 20 years. We have built a great perfume business together."
BPI, which has been making Gaultier perfume since the early 1990s, makes and markets perfume also for fashion brands Issey Miyake and Narciso Rodriguez.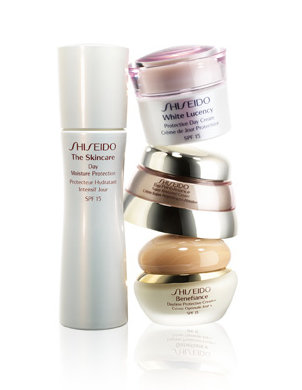 Japanese cosmetics group Shiseido
Fung Capital, the financial arm of the Fung family, had left the bidding process, annoyed that Gaultier had entered into discussions with Spanish perfume maker Puig, the source said.
Puig also owns fashion brands Nina Ricci and Paco Rabanne.
IN FLUX
"It is true that Fung Capital had taken some distance from the process ... but BPI is now trying to get Fung Capital back in to work together," another source close to the matter said on Friday.
With the talks in flux, Gaultier is unlikely to enter into exclusive negotiations in the very near term, the source added.
"There are talks between BPI, Fung and Gaultier since this week," a second source close to the matter said.
Interparfums, which makes perfume for Burberry, Lanvin and Van Cleef & Arpels, is also in the mix. It has not yet had access to Gaultier's numbers, another source close to the French company said.
Hermes announced a week ago it was in talks to sell its 45 percent stake in Jean-Paul Gaultier, less than a year after the designer stopped designing womenswear collections for the French luxury group.
One of the sources said designer Jean-Paul Gaultier, who owns the remaining 55 percent of his fashion house, was hoping to obtain a valuation of more than 100 million euros for his business.
The loss-making business generated sales of 26 million euros in 2010, of which a sizeable part came from perfume licences.
The designer would be ready to cut his holding to below 50 percent, depending on the shareholders' agreement with the new investors, one of the sources close to the talks said.
"Gaultier wants fresh money to come into the business to develop it," the source said.
Earlier this month, Fung Capital tied up with Jean-Marc Loubier, who used to head Escada, to buy French shoe brand Robert Clergerie. In December, Trinity, the distribution arm of Li & Fung bought Italian brand Cerruti for 53 million euros.
Li & Fung is one of several Chinese groups on the lookout for European brands with strong growth potential in Asia.
Several potential buyers have looked at Jean-Paul Gaultier and walked away, including perfume maker Coty and French retailer PPR.
Puig did not return calls for comment on Friday.
Li & Fung declined to comment.
(Editing by Will Waterman)
© Thomson Reuters 2023 All rights reserved.