Scarlett Johansson reveals her dark side in new D&G campaign
LOS ANGELES, 20 (EUROPA PRESS)- For three years now starlett Scarlett has featured in campaigns for Dolce & Gabbana, but the latest ad tops them all as she plays the role of the goose that laid the golden eggs. The actress has moved away from the angelic image of Marilyn Monroe and transformed into a vampire.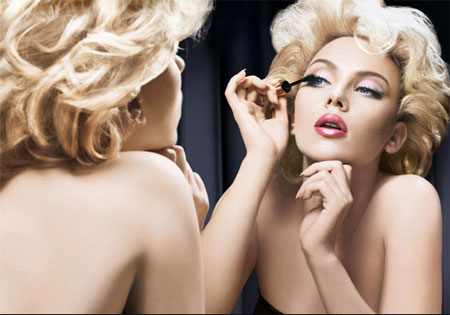 Scarlett Johansson D&G ad campaign
Dolce & Gabbana has been enjoying dressing up Johansson as a Barbie, a Marilyn lookalike and a vampire, but when it comes to selling cosmetics, there is nothing like natural beauty that prevails.
With heavy makeup, dark lips and defined eyes, Scarlett is exposed in leopard print lingerie for this latest campaign. This is a vast contrast with her soft, pale makeup, and white outfit that she dispayed as the image of Marilyn.
However Scarlett appears, the 25 year-old actress will guarantee product sales and big profits for the brand.

Copyright © 2023 Europa Press. Está expresamente prohibida la redistribución y la redifusión de todo o parte de los contenidos de esta web sin su previo y expreso consentimiento.