Scandale gets a boost from its new Hong Kong-based owner
The Hop Lun group took 4 years to bring out Scandale, the historic French lingerie brand (created in 1932 by Robert Perrier) which is finally ready for its re-launch at the Salon International de la Lingerie (International Lingerie Fair) to be held from the 21st to the 23rd of next January in Paris. The Hong Kong-based owner will present its vision of the brand, namely, the Mermaid collection for Fall-Winter 2012/2013.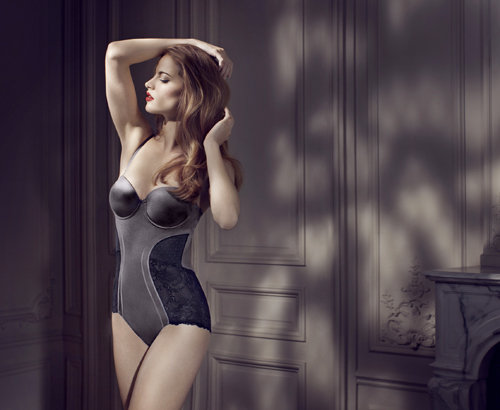 Scandale Fall-Winter 2012/2013
The chosen strategy is a marriage between the times: shape-wear and, the legacy of the brand, beautiful vintage lingerie. With its twenty product offerings, Scandale invites the woman to recreate an S-curved silhouette. Slips, bodysuits, bras and socks are positioned mid-range (about 45 euros for a bra and 70 euros for a slip) and available in three colors: black, champagne and metallic silver with black lace.
"We hope to have a collection designed with a very French aesthetic, proving that you can make shape-wear as refined as chic lingerie, but with a little more function," said Stephanie Chan, the brand's director.
A global re-launch comes with certain responsibilities. The first collection of Scandale's Hong Kong era will also be found in Germany, at Moda (Birmingham) and Curves (New York). These are the three countries on which the brand has set its sights, along with France, its historic origin. Asia has been set aside for the time being, as the strategy for its chosen wholesale channel is still under development.
The Hop Lun group is also putting together an international ad campaign due to come out next August, when Scandale will hit stores.
Copyright © 2023 FashionNetwork.com All rights reserved.