Sara Lee CEO Barnes to take medical leave
NEW YORK, May 14 (Reuters) - Sara Lee Corp (SLE.N) said on Friday 14 May its chairman and chief executive, Brenda Barnes, will take a medical leave of absence, effective immediately.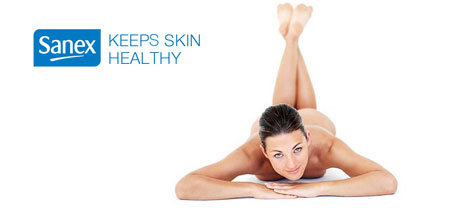 Sanex, a Sara Lee brand - Photo: www.sanex.net
Chief Financial Officer Marcel Smits will serve as interim CEO until Barnes returns, the company said. James Crown, its lead independent director, will assume the role of chairman.
The company declined to comment on the nature of Barnes' condition, citing her privacy. Barnes is 56.
In addition, Sara Lee said it formed an office of the chairman -- comprised of Smits, Crown and Christopher John Fraleigh, CEO of its North American Retail and Foodservice unit -- "to ensure the continued effective execution of strategic initiatives and further enhance operational efficiencies."
Marcel Smits, 48, takes the reins of the maker of Sara Lee bread, Senseo coffee and Jimmy Dean sausage, as it is remaking its portfolio, focusing on food and coffee and selling off other businesses.
The company is slated to sell its European body-care business to Unilever Plc (ULVR.L) and parts of its Ambi Pur air freshener business to Procter & Gamble Co (PG.N).
Earlier this week the company said it would sell its 51 percent stake in Godrej Sara Lee Ltd, a joint venture that markets insecticides in India, to Godrej Consumer Products Ltd (GOCP.BO) for 185 million euros ($233.7 million). [ID:nSGE64C027]
The company said at the time it continued to receive strong interest in the remainder of the business, which includes shoe care, non-Indian insecticides and certain non-European cleaning brands.
SPEEDY RECOVERY
Barnes joined Sara Lee in July 2004 as chief operating officer. She became CEO in February 2005 and chairman later that year. She previously spent 22 years at PepsiCo, where she was CEO of PepsiCola North America.
"We wish Brenda (Barnes) a speedy recovery and look forward to her return," Crown said in a statement. "Out of respect for Brenda's privacy, we will not be commenting further."
A company spokesman declined to comment beyond the statement.
Disclosing information about the medical condition of a top executive can be a sensitive topic. Electronics maker Apple Inc (AAPL.O) came under fire and saw wild swings in its stock price after it was vague about founder and CEO Steve Jobs' pancreatic cancer last year.
Sara Lee, based in Downers Grove, Illinois, said it named Mark Garvey as its interim CFO to replace Smits.
Smits joined Sara Lee in October 2009 from Dutch telecommunications firm Koninklijke KPN NV.
Sara Lee shares closed on the New York Stock Exchange at $14.70 on Friday 14 May, down 1.1 percent. There was no after-hours trading in the shares following the news about Barnes. (Reporting by Martinne Geller; editing by Andre Grenon)
© Thomson Reuters 2023 All rights reserved.