Safilo to meet banks to discuss options
MILAN, July 29 (Reuters) - Italian eyewear maker Safilo's management will meet creditor banks on Wednesday 29 July to discuss what options the debt-laden company has after talks with private equity funds collapsed, a source close to the matter said. Safilo (SFLG.MI), which has net debt of over 600 million euros, said late on Monday 27 July private equity funds had formally withdrawn from talks without presenting any offers and its board would meet by Aug. 4 to consider its next move.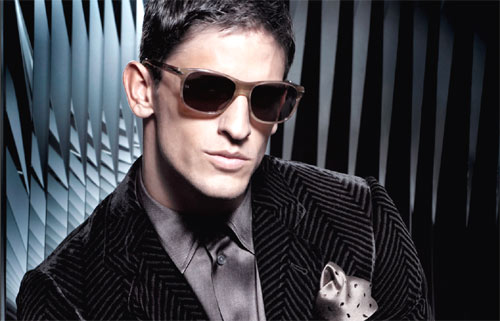 Armani sunglasses from Safilo - Photo: www.giorgioarmani.com
The maker of Gucci, Dior and Armani eyewear, which has been looking to strengthen its balance sheet, also delayed the presentation of its first-half results.
Bain Capital had remained the last contender for taking a stake in Safilo after Pai Partners pulled out.
"In today's meeting the company will explain to banks why Bain pulled out. They will also discuss its situation, to understand what path to take, possibly with an industrial partner," the source said.
Safilo is not commenting on the process.
Competitors Marcolin (MCL.MI) and Luxottica (LUX.MI) have been mentioned as potential partners in the past and sources close to the matter have said Safilo's banks have been pushing for an industrial partner solution.
A source close to Marcolin has said Safilo was not discussed at its June board meeting and analysts have deemed a deal unlikely and prefer bigger competitor Luxottica.
Its CEO, who has said before it is not interested in Safilo, told analysts on a conference call late on Tuesday 28 July that he had no comment to make on Safilo when asked about the rival.
Berggruen Holdings, the biggest shareholder in eyewear group FGX Internatioanl (FGXI.O), has said it is interested in Safilo but did not receive a warm response.
Safilo's creditor banks include Intesa Sanapolo (ISP.MI) and UniCredit (CRDI.MI). It has a market cap of 114 million euros.
Safilo shares were up 2.7 percent at 0.405 euros by 0900 GMT. (Reporting by Cristina Carlevaro; Editing by Greg Mahlich)
© Thomson Reuters 2023 All rights reserved.