July 28 - Revlon Inc posted higher quarterly sales helped primarily by the inclusion of the recently acquired Sinful Colors brand that contributed to strong sales of color cosmetics.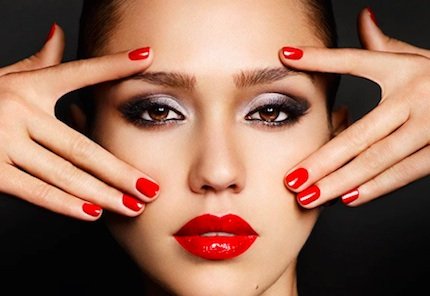 The company's vision: Glamour, Excitement, and Innovation through high-quality products at affordable prices
However, net profit fell as the cosmetic maker repaid certain debt and a foreign currency loss from its Venezuelan operations.
Revlon's sales in its core United States market rose about 9 percent to $194.9 million. The Asia-Pacific region sales rose 20 percent to $58.5 million as it sold more of its color cosmetics in regions like China and Australia.
Revlon's rival Avon Products Inc posted a rise in profit, helped by higher sales in Latin America, while Revlon saw sales from the region dip a million because of lower sales in regions like Mexico and Venezuela.
Revlon which was founded during the Great Depression and sells its products under the Charlie and Mitchum brands, saw second-quarter income fall to $6.5 million, or 12 cents per share, from $16.4 million, or 31 cents a share last year.
Net income for the second quarter included $11.3 million in pretax impairment charges related to debt repayment and a foreign currency loss of $1.7 million related to remeasurement of exchange rates in Venezuela.
Revenue at the company, which competes with L'Oreal, Estee Lauder Cos Inc and Elizabeth Arden Inc, rose 7.2 percent to $351.2 million.
Shares of the New York-based Revlon closed at $17.78 on Wednesday on the New York Stock Exchange.

(Reporting by Arpita Mukherjee in Bangalore)
© Thomson Reuters 2023 All rights reserved.