Revlon names CFO Ennis its new CEO
SAN FRANCISCO, April 29 (Reuters) - Revlon Inc (REV.N) has appointed Alan Ennis its new chief executive and president effective May 1, the company said on Wednesday 29 April in unveiling a reshuffle of the comestic maker's top ranks.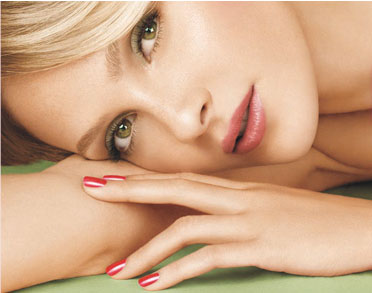 Revlon "Fruitful Temptations"
Ennis, 39, previously the company's chief financial officer and president of Revlon International, replaces David Kennedy -- who had been in the top spot for about three years -- as part of a broad transition of leadership, Revlon said.
Revlon's shares closed at $3.54 on the New York Stock Exchange up almost 8 percent, but well off its 52-week high of $14.85 that it reached in September. Three years ago, the shares had traded as high as $31.50.
Kennedy, 62, will now serve as Revlon's vice chairman and senior executive vice president at MacAndrews & Forbes Holdings Inc, the company's largest shareholder. MacAndrews & Forbes is in turn controlled by financier Perelman.
The New York cosmetics company, whose brands include Revlon, Almay and Ultima II, said both executives remain on Revlon's board of directors.
Revlon said its board had also elected Chris Elshaw to the post of chief operating officer and said that Steven Berns would be the company's new chief financial officer.
Elshaw most recently served as general manager of Revlon's U.S. region, while Berns comes to Revlon from online marketplace Tradeweb LLC, where he served as CFO.
The company is scheduled to report first-quarter results on Thursday.
(Reporting by Alexandria Sage, editing by Leslie Gevirtz)
© Thomson Reuters 2023 All rights reserved.