Real American Brands to Launch 'Greener' Fragrance Products
Owner of US trademarks within the perfume and fragrance category, Real American Brands, Inc. (PINKSHEETS: RLAB) is mounting an effort to bring more new 'green' brands to market.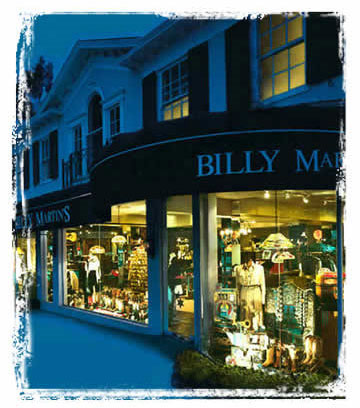 Billy Martin's - the fine western lifestyle brand
According to CEO Doug Newton, "The company is now associated with Takasago International Corporation, a leading global partner and developer of scents and fragrances for some of the world's most successful fragrance and personal care products.
The company, "RLAB's proposed new products will be designed to show substantivity, diffusivity, and be stable and safe, while being made with an awareness of the importance of eliminating any and all adverse effects and risks everywhere in the environment."
"In addition to working with Takasago, RLAB has recently entered into an exclusive representation agreement with a brand well known for its focus on 100% green, non-toxic cleaning products, whose national expansion plans and options are being developed by RLAB and Takasago."
"Our goal is to capitalize on the intellectual property assets of these names to produce a steady royalty stream for RLAB, ideally through high quality, innovative products specially targeted to serve both Hispanic and non-Hispanic consumers across the continent."
RLAB's focus (www.realamericanbrands.com) is to support products and services whose origins, designs and character reflect and serve America's unique culture, heritage and way of life.
RLAB owns a stable of US trademarks including "Born & Bred in the USA", "Billy Martin's" -- the western lifestyle brand -- and "Green Blues" (R), the name of the company's new eco-friendly blue jean brand.
Copyright © 2022 FashionNetwork.com All rights reserved.