Qatar interested in investing in Italy
After buying out Valentino last July, Qatar seems to be focusing its luxury spending in Italy. Very extensive discussions were said to have taken place between the sovereign wealth fund Qatar Investment Authority (QIA) and Italy's Deposits and Consignments Fund, according to the roman daily newspaper 'Il Messaggero'. The newspaper claims Qatar is interested in investing in Italy's Strategic Fund (FSI).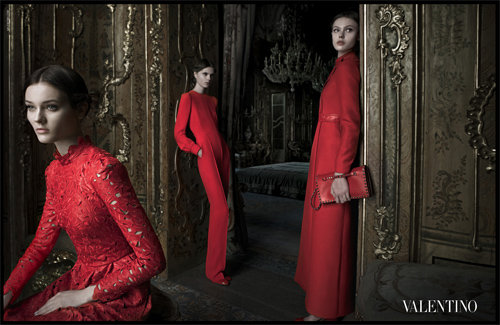 The Qatar royal family bought out Valentino last July
90% owned by the Italian Deposit and Consignment Fund (CDP), the FSI fund was created in July 2011 following the example set by France in 2008. Worth 4.1 billion euros, the fund was created to help support companies that are of significant interest to the country. The fund may only be used to help in sectors considered strategic, such as defense, energy and telecommunications. The fund can also only assist companies which employ more than 200 people and has a minimum turnover of 240 million euros.
According to Il Messaggero, fashion houses Versace and Dolce&Gabbana could be potential targets for Qatar. The newspaper claims that Qatar is ready to invest up to one billion euros in the fund, giving them up a 20% share of the FSI. When asked about these figures, the CDP refused to comment.
Qatar is strongly orientated towards investing in the luxury market. In July, the Qatar royal family bought Valentino for an estimated amount of 700 million euros. Amongst other assets, including prestigious hotels and the London department store Harrod's, Qatar has a 5.19% share of American jeweler Tiffany & Co and 1.03% of French group LVMH.
Copyright © 2023 FashionNetwork.com All rights reserved.