Première Vision sees rise in attendance but raw material prices raise concerns
For its latest Parisian edition that ended on February 10th, Première Vision Pluriel announced that there was a substantial increase in the number of attendants. Consisting of a group of 6 shows (Expofil, Première Vision, Le Cuir à Paris, Indigo, ModAmont and Zoom by Fatex), the trade fair reported an overall increase of 6.5% in attendance in comparison to its February edition in 2010.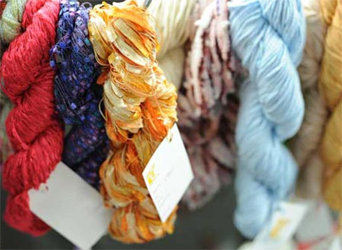 The Expofil show, specialised in raw materials, is particularly oriented towards trends of future yarn collections
Over the course of 3 days (8-10 February), more than 1,500 exhibitors gathered at the Paris Nord Villepinte exhibition centre. They presented and sold their raw materials and textile creations to the 55,792 visitors from over 100 countries who attended the event.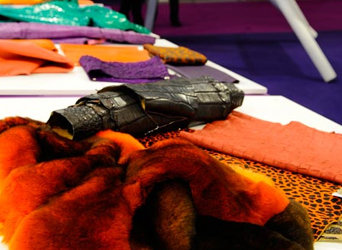 Le Cuir à Paris, the leather and fur specialist show with over 300 suppliers
In regards to each specific event, Première Vision Pluriel has disclosed the figures for both Expofil and Indigo. The first one, specialised in yarn and fibre materials, welcomed 45,135 visitors and registered a 10.3% increase in attendance. As for the second one, which brings together all kinds of textile designs and creations, 13,572 visits were registered (+9% from last year). As usual, international visitors, travelling from as far as Japan or Argentina, continued to come in masses and now represent over 72% of total visits.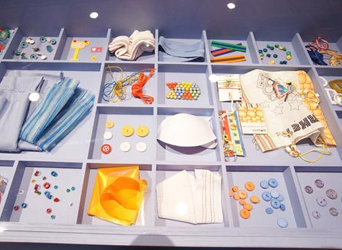 ModAmont: the leading international fair of trimming and supplies for fashion and design
But whether visitors were admiring the leather and fur products at 'Le Cuir à Paris', or browsing through the collection of buttons and ornaments at ModAmont, one topic of discussion was common to all: the soaring prices of raw materials and supplies. Although Première Vision described the show as having a "very positive business climate" and that results are starting to regain pre-crisis levels, this is clearly still an issue of uncertainty and concern for the fashion business and is bound to play a major role in the market over the coming months.
by Marina Felippe
Copyright © 2023 FashionNetwork.com All rights reserved.