PPR's Redcats attracts nine bidders
PARIS - Nine bidders are circling French sportswear and luxury giant PPR's online retailer Redcats, Barclays analysts said in a note on Thursday, adding that the business could be broken up if no single buyer were found.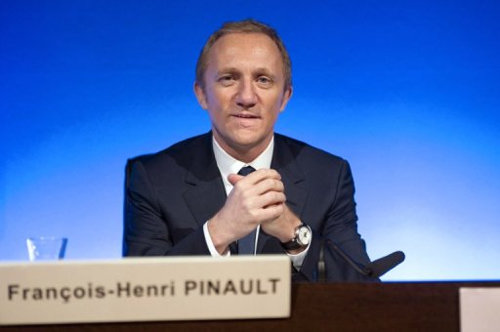 François-Henri Pinault - Photo AFP. B.Langlois
Last year PPR, whose luxury brands include Boucheron and Balenciaga, tried to sell Redcats but pulled the sale when it became evident that it would not get its preferred price of 1.5 billion euros ($1.97 billion).
Barclays said the disposal was still expected this year and that "PPR currently has nine bidders for the asset with financing the main issue".
The note added that, given the "fragmented" nature of the business, a disposal could be piecemeal with e-commerce company La Redoute the single biggest draw.
Several bankers with knowledge of private equity said no formal process for Redcats had been launched and that the situation was in flux.
A spokesperson for Barclays declined to comment further. A spokesperson for PPR declined to comment.
© Thomson Reuters 2023 All rights reserved.