Porsche Design expands fashion collection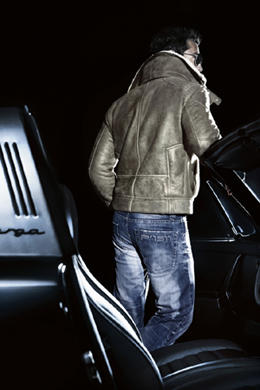 Porsche Design Denim
Following its success, Porsche Design has decided to expand its collection with the launch of Porsche Design Denim. The premium jeans line, made in collaboration with German luxury denim brand Blessed & Cursed, will offer apparel for men and women and will be available for the A/W 2011 season.
The line's style presents men's jeans with a straight cut and women's jeans with a moderately narrow cut. Models are available in 'Black Black', 'Blue Stone Washed' and 'Mechanic Blue' shades. Made from high-quality Japanese denim, pieces are then upgraded in Germany to give each one a special vintage effect. The 'P numbers' typical of the luxury brand will decorate the back pockets in the form of 3D embroidery.
Porsche Design's portfolio includes watches, sunglasses, luggage, a sports and fashion collection, electronic products and a men's fragrance line. All of the brand's products are designed at the Porsche Design Studio in Austria and are available worldwide at the company's own stores, franchise stores, shops-in-shops, high end department stores and exclusive specialist retailers.

Marina Felippe
Copyright © 2023 FashionNetwork.com All rights reserved.