Pitti Uomo attracts 32,000 visitors
Ended last Friday after 4 days, the last edition of the Pitti Uomo trade show based in Florence just announced, via its organiser Raffaello Napoleone, a positive overall performance and a growth in attendance. According to the organiser, the number of Italian visitors went up 2% while the figure for international visitors in general grew 7.6%. Americans also increased their presence by 33%, which Raffaello Napoleone saw as an impact of the presence of American exhibitors such as Band of Outsiders at Pitti Uomo and Rodarte at Pitti Woman. "It also meant that the American press gave the trade show a lot of coverage. It would have cost us a fortune to have such a campaign, or even impossible", the fair's organiser explained.

But other countries saw a significant growth in the number of attendants too: Germans went up 9.7%, Japanese +10.6%, English +20.4%, Turks +25.6% and South Koreans +17.7%. According to Raffaello Napoleone, there was a slight growth in the number of French visitors, which came to 550. International visitors made up 35% of the trade show's total.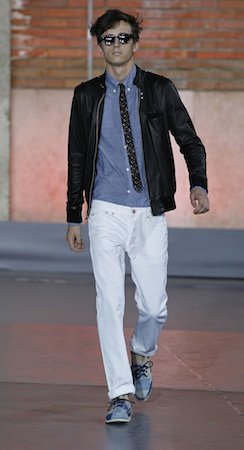 The presence of Band of Outsiders attracted many American visitors
These figures certainly did not correspond with the general feeling that we got from the crowd when interviewing exhibitors from different halls, most of whom felt that there was a decrease in the number of attendants. However, they forgot to make the difference between Pitti in the Summer and Pitti during Winter, the latter always having a lot more visitors. Those who thought that there were fewer visitors compared to the last edition, blamed it on the difficult economic times rather than on the trade show itself.
For the organisers, Pitti Uomo's performance as an international menswear trade show was strong. Representing more than 1,000 brands, the fair has the right to boast about bringing together all aspects of men's fashion, from sportswear to urban. "We organise the fair as if it was a department store, with its many different sectors", explained Napoleone. Sectors for each set of products are eventually developed according to evolving fashion trends.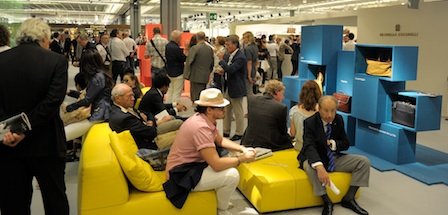 Pitti Uomo saw a growh in the number of international visitors
Each edition of Pitti Uomo attracts around 20,000 buyers worldwide, with an extra 10,000 visitors made up of representatives, retailers, etc. Journalists from all over the world also showed up in strong numbers. Out of the 1,800 members of the press, Raffaello noted a significant increase in journalists from the web only, which came to around 250. "We are an essential trade show for high-end fashion, with a diverse, unique and selected product offering. Our exhibitors range from craftsmen to large companies".
The organiser also emphasised the cultural dimension of the event, something that is very important in the fashion world, and which appeared to be very appreciated by a number of exhibitors and visitors.
Copyright © 2022 FashionNetwork.com All rights reserved.