Perry Ellis to buy Rafaella for about $70 million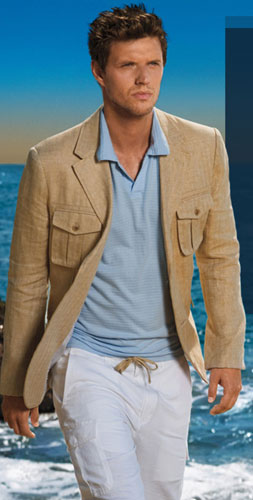 Perry Ellis
Perry Ellis International Inc said it agreed to acquire privately held Rafaella Apparel Group for about $70 million to strengthen its presence in the women's apparel market.
The company will also issue warrants to purchase 106,564 common shares.
Perry Ellis, which had been scouting for a womenswear brand for some time now, will finance the deal through its senior credit facility and cash on hand.
On closing, the acquisition is expected to add about 40 cents to Perry's 2011 earnings per share.
Rafaella, known for its sports and workwear sold through department stores, saw revenues of about $122 million for the trailing 12 month period ended September 30.
The company expects to close the transaction by January 28.
Financo Inc will act as the lead advisor to Rafaella Apparel Group.
"This addition... will provide excellent cross-selling opportunities across our portfolio of brands and provides a larger foundation to support our current women's brands Laundry by Shelli Segal and C&C California," Chief Operating Officer Oscar Feldenkreis said.
In 2008, Perry Ellis bought women's wear lines C&C California and Laundry by Shelli Segal from Liz Claiborne Inc.
Perry Ellis shares closed at $26.07 Thursday on Nasdaq.
(Reporting by Nivedita Bhattacharjee in Bangalore; Editing by Joyjeet Das)
© Thomson Reuters 2023 All rights reserved.