Pepe Jeans creates new brand for the Indian market
Pepe Jeans London has been present in India since 1989, first distributed through a licensee and since the end of 2010 through a joint venture with Chetan Shah, a company in which Pepe Jeans is a majority stake-holder.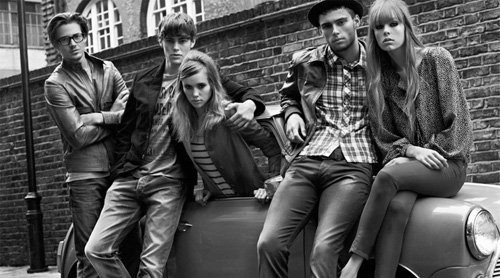 The Pepe Jeans group, whose leading brand has been present in India since 1989, plans to launch a more accessible brand / Photo: Pepe Jeans London
But the group seems to see a lot more potential in the Indian market. According to Modaes, quoting the group's financial director Javier Raventos, Pepe Jeans is preparing to launch a new brand on the Indian market. Available as of spring-summer 2013, its products will be priced between 30 and 40 US dollars, compared to the classic brand's 60 to 70 US dollars per item.
The Spanish website goes on to say that the future brand, which is in the process of being registered, will have its own retail network operated on a franchise basis. The brand is anticipating a turnover of 40 million euros on the Indian market for financial year 2012/2013, which closes at the end of March. The group will also continue the global expansion of Pepe Jeans London and Hackett, with ten openings planned for the former and fifteen openings for the latter during this financial year.
Pepe Jeans is apparently aiming at a global turnover of 250 million euros, confirmed by the group but it is currently unwilling to give any further details on its expansion.
Pepe Jeans has a number of influential backers. At the forefront is Spanish fund Torreal, followed by the group's management but also Artà Capital and L Capital.
Copyright © 2022 FashionNetwork.com All rights reserved.