Odd Molly chooses the Internet for its autumn-winter 2009/2010 fashion show
Swedish lingerie, accessory and cosmetics brand Odd Molly has chosen to unveil its autumn-winter 2009/2010 collection with a fashion show broadcast direct on the internet on Saturday 1 August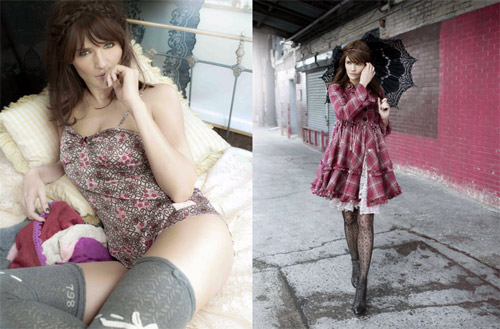 Old Molly - Autumn/Winter 2009/2010
The show will be shown live from the Grand Hotel in Stockholm, where the brand will be showing its latest creations in the company of Helena Christensen, the new face of the brand. A Dano-Peruvian model and Victoria's Secret "angel", she is using her charms for collection that blends silk, cotton and cashmere, described by the brand as being inspired by the worlds of pop, folk, gipsy chic and bourgeois-bohemian.
Present in 38 countries across the world with a distribution network of 1,600 boutiques, Odd Molly is following in the virtual footsteps of Viktor & Rolf. In October 2008 the Dutch duo revealed their designs through a high budget video disseminated via its website. Odd Molly is taking the idea to the next level as it will offer a re-broadcast of the catwalk show on www.oddmolly.com after the event.
By Jonathan Fulwell (Source: Matthieu Guinebault)
Copyright © 2023 FashionNetwork.com All rights reserved.