Oasis and Coast appoint new Managing Directors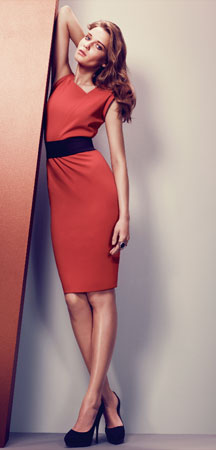 Coast S/S 2010
The group behind well known international high street fashion brands Coast, Karen Millen, Oasis and Warehouse, has revealed that Margaret McDonald will leave LK Bennett to become MD of Coast. She replaces Liz Evans who moves to MD of Oasis. All positions take effect from October 2010.
Liz Evans joined Coast as Retail Director in February 2006 from Marks and Spencer. Just under two years later she was promoted to the position of Managing Director of Coast.
In this leadership position Coast has opened 90 stores, including opening in 7 new international markets and grown online sales by 84%. She now switches to manage Oasis with a heftier task since its shops outside the UK enumerate 247 compared to Coast's inferior figure of 85 outlets.
Margaret McDonald joins Aurora as Managing Director of Coast directly from her position as CEO of LK Bennett since 2008. Margaret started at Primark before working in the US for 5 years, gaining global experience with Banana Republic and GAP Inc..
Mike Shearwood, CEO of Aurora Fashions, commented: "I am delighted to announce these appointments which are a key part in positioning both Oasis and Coast for continued growth and future success."
By Rosie Hart
Copyright © 2023 FashionNetwork.com All rights reserved.