Oakley revolutionises the 3D film market
Oakley, Inc. announces the design of new innovative 3D glasses that complement and optimise the technology used in most 3D cinemas worldwide. These maximize the cinema experience, making the most of Oakley's new HDO-3 D™ technology. They will be the world's first 3D glasses with corrective optic lenses.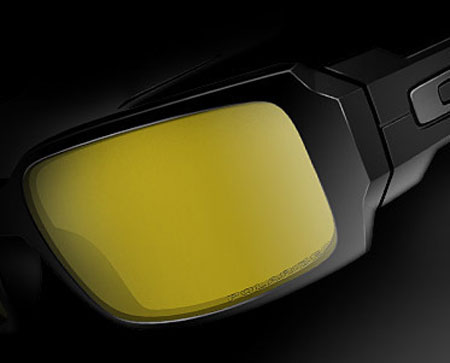 Oakley
"Oakley confirms again that it is a truly remarkable brand," said Andrea Guerra, CEO of Luxottica, the parent company of Oakley. "We have been working with key industry partners for some time, even using the facilities of DreamWorks Animation for evaluative testing," said Colin Baden, Oakley's chief executive.
Baden said: "With the 3D systems based on a shutter, the glasses are used with an added weight because they have to support a battery, in addition to needing recharging. The Oakley 3D glasses use the popular concept known as 'passive polarised' to allow lenses do their job without using batteries. "
"It is encouraging that a company with such a strong legacy has entered the world of 3D entertainment," said Jeffrey Katzenberg, CEO and director of DreamWorks Animation.
Oakley 3D glasses are available from the 2010 holiday season. Initially they will be sold through premium optic distributors in the U.S., followed by a global launch in 2011.
Original by Paula Garcia. Translated by Rosie Hart
Copyright © 2023 FashionNetwork.com All rights reserved.