New Look tests a new concept in Britain
Faced with fierce competition in the market for mass market fashion brands , New Look does not intend to remain static. The English brand is therefore testing a new concept which is sleeker and more stylish for Britain, on the outskirts of London, through two retail outlets. "The idea is to highlight the product by using a more restrained backdrop," said Marie Dupin, the brand's International Marketing Manager. Shops are now more airy, fitting rooms cozier, etc.. The outlet opened by New Look in Brussels on the Rue Neuve this March, will also benefit.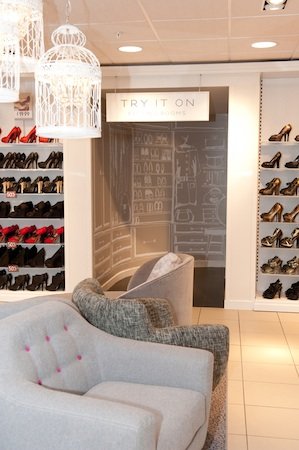 The concept being tested in Great Britain
The evolution of the layout follows the evolution of the collections themselves. The number of references has been decreased. If the brand still relies on a regular inflow of new products, it has also introduced products that tie the collection together, particularly in mesh, which repeat from season to season. "We are also looking to adapt well to areas where are the retail outlets are situated. You can have different benefits depending on the location and size of stores," said Marie Dupin. "For example in France, quilted jackets which do well in England, do not sell very well."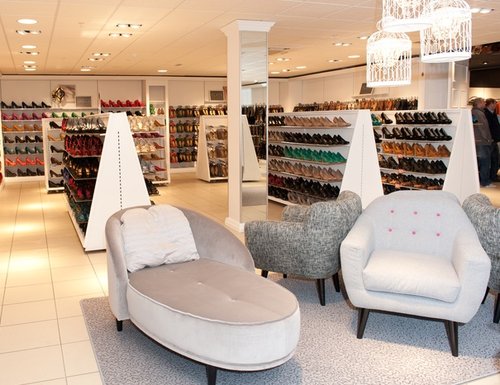 The layout aims to be cozier
The store at the Forum des Halles, for example, which opened four years ago and spans 750 sqm, only dedicates about 10% of its surface area to menswear. Footwear, which are a strong point for New Look, covers 40% of the retail area. "We offer a range as wide or greater than a brand specializing in footwear," says Marie Dupin. And we do it at a price range of between 12 and 30 euros".
New Look now has 51 outlets on the European continent, out of a total of more than 1,100 retail outlets, including 600 in Britain. Some thirty units are found in France, 12 in Belgium and 8 in the Netherlands. "There are no anticipated openings at this time. The first objective is to stabilize the layout," Marie Dupin said. In France, the last store opened in July 2011, in La Defense.
As for the e-commerce site, launched last October in French and in euros, it is preparing to take advantage of US versions (English and dollars) and German (in German and euros). "In France, we have had 2 million unique visitors in four months," said Marie Dupin. "The objective is to adapt it to the local marketing needs."
Copyright © 2022 FashionNetwork.com All rights reserved.