Mexx entrusts Northern Europe to Peter Kruip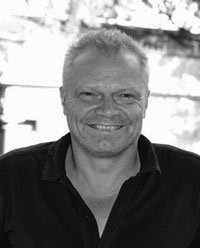 Peter Kruip
Mexx continues to drain the pool of managers and former managers from brand Esprit. Liz Claiborne just appointed Peter Kruip to the position of Senior Vice President in charge of Mexx for the Benelux countries, the UK, Ireland and Scandinavia. He will take up office on 1 October. Particularly since the departure of Philip Atlani, former CEO of Mexx France who left to join Pepe Jeans, by Kruip's side, Yann Aerts has seen her responsibilities multiply and will focus on the other countries; France, Spain, Greece, Eastern Europe and the Middle East.
Peter Kruip recently held the position of Commercial Director for Dept B.V., developing the brands Dept and J.C. Rags internationally. Peter Kruip previously worked for over 10 years as Director of Esprit for the Benelux countries and as the principal development driver of Esprit's distribution in those markets. He joins Thomas Grote at Mexx who left the post of Director of Esprit in 2008.
Original by Bruno Joly. Translated by Rosie Hart
Copyright © 2023 FashionNetwork.com All rights reserved.