Megan Fox, new face of Armani cosmetics
Transformers actress tries her luck in the world of fashion, hoping to do better than in the film industry. She has already worked with Armani in the past, but this time Megan Fox will be the new face of Giorgio Armani cosmetics and will appear in its ad campaign later this year.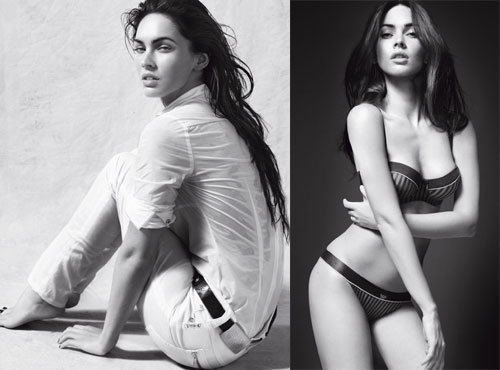 Megan Fox for Armani Jeans and Emporio Armani Underwear
Previously, Megan has modeled for both Emporio Armani underwear and Armani Jeans and so as it appears that the brand is more than happy with her work, the collaboration continues.
Fox is thrilled with the job, "Mr. Armani is a visionary reference to all that is fashion. It is an honour to associate myself with him and be part of this campaign," explained the actress.
And she is not the only one happy with the partnership. The 24 year old actress was chosen by the haute couture designer for her attractive looks as well as her personality: "Megan embodies the spirit of today's women: free, confident and attractive. Her beautiful figure represents femininity, sensuality and strength."
The photographer chosen by Armani to make Megan Fox fit for the cosmetics promotion, is Craig McDean and the actress' makeup artist will be Linda Cantello.
Copyright © 2022 Europa Press. Está expresamente prohibida la redistribución y la redifusión de todo o parte de los contenidos de esta web sin su previo y expreso consentimiento.