Marithé & François Girbaud agrees on major licence with Indian group FFI
The Marithé & François Girbaud saga has taken a new turn. Whilst Cravatatakiller, Marithé & François Girbaud's legal entity, went into receivership on 10th May, the label has just announced that it has signed a contract with Indian giant FFI (Fibers & Fabrics International) for a major global licence.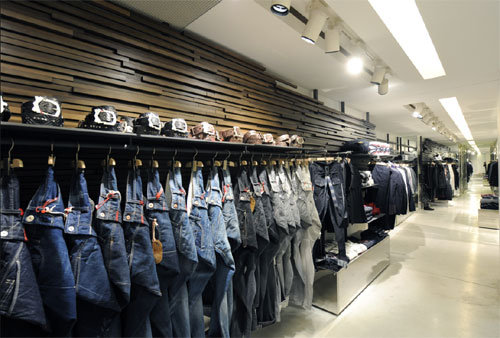 Girbaud's point of sale on rue Etienne Marcel, Paris / Photo: Pixel Formula
The new partner will manage production and wholesale distribution (franchisees and multi-brands) on a global scale except in those countries where a licence already exists. The contract, which runs for 15 years, will start with autumn-winter 2012/2013 and was recently mentioned on Challenges.fr.
The Girbauds, who were initially looking for a buyer for all or part of their company through Rothschild bank, then turned in favour of an industrial partner. "As part of the contract that has been signed, FFI, led by Anupam Kothari and with headquarters in Bangalore, will carry out 40 million euro's worth of production and industrial activity for Marithé+François Girbaud", stated the press release. A figure up for comparison with the 100 million euros that are often mentioned. The statement also added that the designer lines will continue to be made in Italy.
Copyright © 2023 FashionNetwork.com All rights reserved.