Mariella Burani Fashion Group to produce lines for Étienne Aigner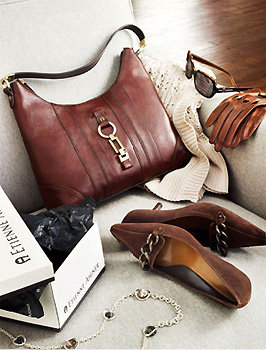 Etienne Aigner 2009
Étienne Aigner has signed a licence agreement with Mariella Burani Fashion Group (MBFG). The latter will develop, produce and distribute the collections Aigner Fashion Donna from summer 2010 for the high-end ladies' brand based in Munich.
A collection of off-the-peg clothing will be put together under the supervision of Udo Endling, creative director for Aigner. The designs should be presented in forty-five countries through the hundred and twelve boutiques in the MBFG network. "A German brand with an Italian soul", Étienne Aigner will be relying on its soul to broaden its international appeal.
"We are very pleased with the idea that MBFG, our new strategic partner, is developing our ladies' collections," affirmed Sibylle Schön the president director-general of Aigner; "Our demand for high quality for Aigner is guaranteed by MBFG as a result of its vast experience in the conception, production and distribution of top of the range ladies' wear; Moreover, we expect to benefit from the international distribution network of MBFG. We view this agreement as strongly supporting the continued development of our ladies' collections."
"Étienne Aigner is celebrated throughout the world for the traditional, innovative and classis tones in its collections," added Luca Bertolini, director-general of Mariella Burani Fashion Group. "The Aigner Fashion Donna collections will complement our luxury range very well, and we have confidence in our ability to develop Aigner as an international brand."
By Jonathan Fulwell (Source: Matthieu Guinebault)
Copyright © 2023 FashionNetwork.com All rights reserved.