Mapic looks to Turkey, Brazil and India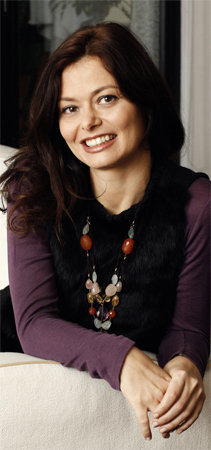 Nathalie Depetro
MAPIC, whose 2011 installment opened in Cannes, France from the 16 to the 18 of November, may well develop in active emerging markets. This is according to the Director of the exhibition and conference for retail real estate, Nathalie Depetro, confirming the long-standing ambitions at Reed Exhibitions.
If this is still a project, the director of the event has all ready identified the country that, in her opinion, would lend itself best to taking a step forward: Turkey. "I think there is plenty to do there," explains Nathalie Depetro to FashionMag.com. "It's a very mature market in terms of connections to this level of activity.
The launch of Mapic abroad would respond to a conclusion: whether the event at Cannes can regain its attendance at the level it was pre-crisis, is not necessarily the aim to reach for. "We need a few years to get back to 12 000 visitors," says the show's director. "But beyond the numbers, I'm not sure that this is the calling of Mapic. If too many people are present, it runs the risk of being counter-productive.
And while the Mapic intends to boost its attendance by 10% during its edition which began Wednesday, November 16, some markets prove to be particularly promising. "There is strong growth, even a certain euphoria, in China Brazil, India, Turkey and Russia," said Nathalie Depetro. "Just look at India, with its 300 malls under construction, or Russian participation climbing to 60% with the arrival of new investors."
An increase in which Turkey is involved extensively, the number of Turkish professionals making their the way to Cannes for this year's Mapic is up 80%. A good sign in light of current thinking at Reed Exhibitions.
Copyright © 2023 FashionNetwork.com All rights reserved.