MAC withdraws make-up line in Mexico inspired by Juárez femicides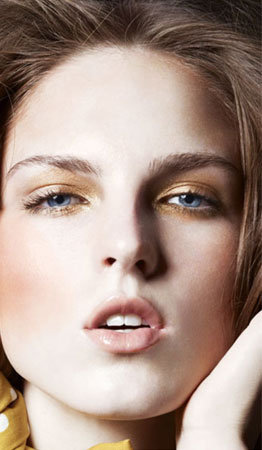 maccosmetics.com
U.S. cosmetics company MAC have put an end to the commercialisation of a line of make-up in Mexico that was inspired by the women murdered in Ciudad Juárez 1993-2004.
This Tuesday the president of the association that supports the prevention of violence against women (Conavim), Rosario Robles, confirmed the withdrawal of this line, after a meeting with U.S. business executives at the Government headquarters in Mexico City.
Robles also said that MAC is considering the possibility of not marketing the controversial line of beauty products throughout the world. "As a further sign of recognition of this wrong-doing (against Mexican women) they agreed that Mexico will not release these products," Robles was quoted in local media.
The make-up collection that includes eye shadows with 'ghostly border hues' was designed by Rodarte and proposes names such as 'Juarez', 'Bordertown' and 'Factory'. The latter represents the idea that most of these women that were abused and murdered (593 in total between 1993 and 2004*) worked as factory workers.
In a meeting prior to the cancellation of this makeup line, MAC had agreed to donate the proceeds from the Mexican sales of this product to non-profit organisations in the city of Juarez. "The decision not to release this collection in Mexico is a way to resolve our mistakes, to not offend the Mexicans and to show our respect and solidarity to the Juárez women, girls and their families," said John Demsey, president of MAC.
*Study executed between October 2003 and July 2004 by a special committee at the senate of Mexico
Copyright © 2023 FashionNetwork.com All rights reserved.